Our Fabulous Team
Not only are our teachers experienced in yoga and mindfulness, they have all worked in the corporate world. That means they speak your language and can relate their teaching to your business environment. All of our teachers are committed to making yoga and mindfulness practices accessible to our diverse multicultural clients. When you work with us you won't get any 'woo, woo' language, chanting or invitations to connect with your spirit. You will get teachers who understand the physical and mental benefits of the practices and are able to relate it to your work environment.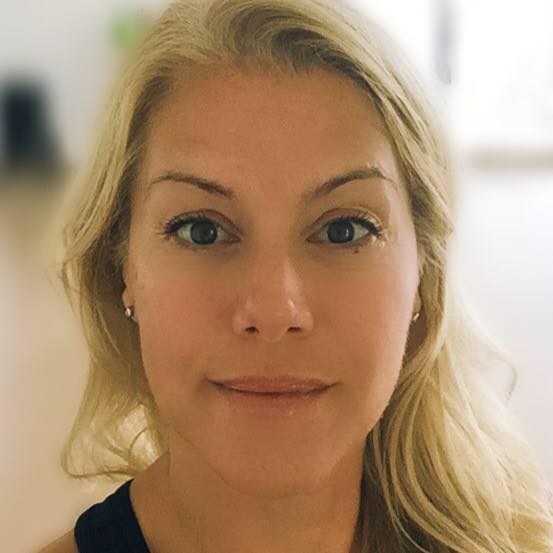 Business Support Manager & Teacher
Gisella is a fantastic yoga teacher and an incredible Business Support Manager. She works with our Clients to ensure everyone has the best possible experience with The Workplace Yogi team.
Gisella is a Level II Registered Yoga Teacher and graduate of Himalaya Yoga Valley Centre in Goa, India. Gisella completed her 200 hour TT in 2017 and her 300 hour in 2018 and is currently living and teaching in Abu Dhabi. Her passion for Yoga came when the practice helped to relieve her persistent lower back pain. Thirteen years later, and with no more back pain, Gisella teaches Yoga so that she can guide others through the practice that has given her so much.
'We don't live to do Yoga, we do Yoga so that we may live, more easily, joyously and gracefully'.
Teacher
Payal's fascination with human biology, health and science drove her to study her Masters in Biomedical Engineering in Germany and Switzerland where she worked in the corporate world in the field of Oncology & Imaging. With a passion for health and life, Payal believes Yoga is nurturing, soothing and empowering. She believes Yoga takes care of developing and 'discovering' ourselves on all levels: physical, emotional, psychological, intellectual and spiritual.She completed her 200 hours Yoga Teacher Training with Yogalife® in Dharamsala,India. Payal loves to teach and learn constantly from inspiring teachers from different parts of the world and is currently working towards her 500 hours certification. Teaching a combination of different forms of Hatha yoga, Mindfulness & Meditation she has always tried to spread Yoga on and off the mat. Her interests are in Yoga, Mindfulness and Ayurveda and other spheres of Eastern Medicine. She loves her subjects of Anatomy, Physiology and Neuroscience that makes the human body the most fascinating to learn about. She teaches in English primarily. However, she can use some Hindi and German if required.
Teacher
We are delighted to have Hannah Swales as part of our talented Workplace Yogi team. Hannah has known and worked alongside Emma our CEO for some time and brings a breadth of knowledge to the team as she is a certified Bikram, Classical Hatha and Vinyasa Instructor. She has spent her time in Dubai teaching private clients alongside group classes and has also worked extensively with the Workplace Yogi team delivering programs in the workplace. Whilst living in London Hannah taught yoga in many different studios and to corporates. Hannah keeps herself busy not only with a young family but being a CEO of her own clothing brand.Hannah's classes are fun and challenging, enabling you to become happy, healthy and energized.
Teacher
Dennise has always been dedicated to seeking deeper meaning to everything in her life. After leaving the corporate world as an HR professional a few years ago, she decided to turn her life upside down to travel to Thailand for a Yoga training, where she not only became a certified teacher but also experienced the true meaning of practicing yoga. Her favourite quote from that experience is : The only way out is within. She has since then been working towards her 500 hours' certification and teaches a variety of yoga styles, which include Ashtanga, Vinyasa, Prenatal and Yin (and Ayurveda). She believes that mindful breathing and practicing awareness is key to not only yoga, but life. Dennise bases her classes on enabling individuals to develop greater connection to their inner world. She is also multi lingual and can instruct in German and Turkish upon request.We are delighted to have such a multi-talented teacher as part of our team.
Teacher
The search for inner peace and healing brought Lara onto the yogic path. Before becoming a yogi, Lara used to work in PR within Dubai's buzzing media industry. Despite the excitement of this industry, the endless deadlines, press releases and events left Lara feeling stressed too much of the time which started to take toll on her overall health. She was looking for a practice that would bring balance and restore her body-mind connection, as well as build strength and self love. It was a random meditation after one stressful day at work that changed her life forever and opened the door to the practice of mindfulness and yoga. The discovery of yogic practices with emphasis on the powerful breath–movement connection, provided her with a tool of self-exploration self-awareness restoring the lost connection between body and mind and Lara soon embarked on a journey to India where she has completed her teacher training in the Ashtanga Yoga method. Inspired by the healing benefits she has experienced and witnessed, Lara dedicated her life to teaching yoga and mindfulness, aiming to share the this knowledge and bring healthier habits, more meaningful and stress free lives to people living in the fast, urban communities. Lara believes that students of all levels can experience full benefits of the yoga practice - connect with themselves, go inwards and experience peace, healing and deeper understanding, by bringing the awareness to breath in their every day lives.
Teacher
Sneha is internationally certified by the Sivananda Vedanta Centre (Kerela) & The Yoga Institute Mumbai, she also practiced with elite Yoga Masters from different schools of Yoga and incorporates the Iyenger methods while practicing and teaching.Her class is appropriate for students of all levels. Having trained under Bharat Shetty in Mysore, Deepika Mehta in Mumbai, Shashidhar Shreedhar (Founder of Patanjali Ashtanga Yoga centre, Mysore), Hansaji (Yoga Institute –Mumbai), Sivananda Style (Kerela, Uttarkashi). Sneha specializes in teaching Hatha Yoga and Hatha Vinyasa and adapts these styles with skill to the corporate environment. Whether teaching on a chair or on a yoga mat, the tempo of the class makes it appropriate for beginners, while the emphasis on proper alignment makes them challenging enough for more flexible and experienced practitioners. One will experience a class filled with positivity, and change of inner attitudes impacting ones being and happiness from within!